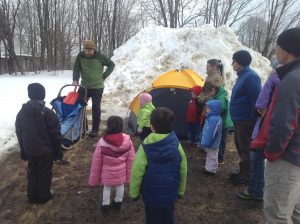 We are redesigning our Religious Education (RE) program.  As always, when plans are complete, all children will be welcome.  Our new program will be led by a variety of parents, teachers and congregational members who will contribute to interactive classes, following Unitarian Universalist curricula.
Popcorn Theology, now renamed "Intergenerational Movie Night" has started again.  Please join us on Friday, March 16th for the first film of our program.  We will be featuring Mr. Magorium's Wonder Emporium starring Dustin Hoffman, Natalie Portman, Zach Mills, and Jason Bateman.  After this "comedy-adventure" about "finding a little magic within ourselves". we will explore the idea of what we believe.
All ages are invited to gather in the Concert Hall for popcorn and the big screen.
Mark your calendars for other movie nights: Friday, April 20th, Friday, May 25th, and Friday, June 15th. Watch the website front page sidebar for monthly updates of movie titles.
Please join
Currently, during Sunday worship services, children and youth are always welcome upstairs, but there will continue to be an open playroom downstairs during the service with childcare providers. If younger children and infants stay with their parents, there is a carpeted area in the rear of the sanctuary with a rocking chair and books and puzzles for entertainment.